We Build Brands & Business
The new next-economy combines the exclusive luxury experience with socially conscious culture.  It has never been more important to engage with customers on a new level.  High-end brands that want to retain their status and niche in the luxury market need to evolve to keep up with this growing trend.
"Smart strategies for Sustainable Luxury Brands" Become more competitive, more coveted and serve more people
At Carefree Marketing, we provide uncommon personal attention to all of our clients to help drive the success of both best-in-class and emerging brands.  Our boutique team led by Carefree Founder Bill Gamble, has decades of experience in sustainable luxury marketing.  We are committed to helping you assess, improve and grow your client satisfaction and revenue. Carefree Marketing has long specialized in the Sustainable Luxury space serving industries including hospitality, technology and consumer product companies.  Our processes deliver results beyond traditional marketing.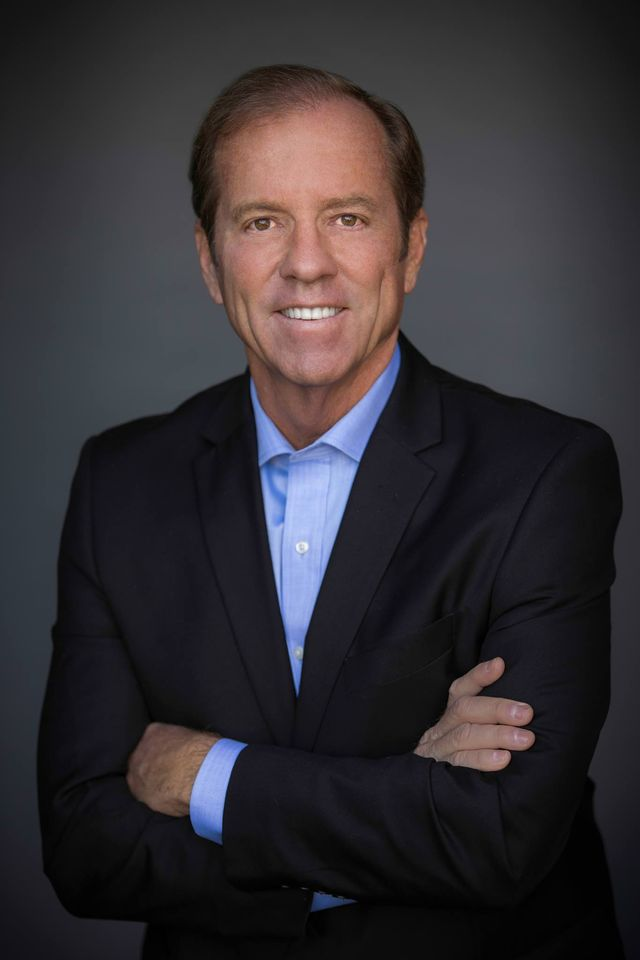 Bill Gamble is a seasoned sustainable luxury industry executive who today, as a consultant, lends his management, sales and marketing experience to both established and emerging brands.  While he continues to focus heavily on the hospitality industry, he also counts any number of well-known technologies, media and consumer services companies among his clients.
A native of Milwaukee who majored in General Business at the University of Wisconsin, Bill began his career as National Sales Manager with the Marriott Corporation leading him to Marriott's Camelback Inn in Arizona.  He then became Director of Sales & Marketing of Pointe Resorts, followed by a stint as Executive Director of Crescent Hotel Group. He enjoyed 13 years as Vice President of Sales/General Manager with Carefree Resorts, the owner of six award-winning properties.  There, he was responsible for sales, marketing and revenue management for all the resorts and for cultivating and incentivizing high-level performers.  He also helped successfully manage the company's acquisition by Patriot American Hospitality and rebranding as Wyndham Luxury Group and Grand Bay Hotels & Resorts.
In 1999, Bill launched his own company, Carefree Marketing Inc.  His work has benefitted many prestigious resorts, golf clubs and spas, hospitality services and software companies, and media organizations.  Distinguished clients include Pebble Beach Resorts, Sea Island, Bacara, Coeur d'Alene, L'Auberge de Sedona, Destination Kohler, NAVIS, Curtco Media Labs, Robb Report, Mustang Monument Wild Horse Eco-Resort, and Pegasus. He is well-known for his networking skills and ability to source talent and Partnerships for his clients.
Bill has curated a Carefree team of industry experts to provide on-demand and customized support in wide-ranging services and strategies to ensure a optimal fit for increasing revenue and profits, new business development, enhancing marketing and communications, and forging partnerships and alliances.
What are clients have to say
I have known Bill for over 35 years both professionally and personally, including the opportunity to work closely with him for several years early in our careers. Bill is a seasoned trailblazer and industry guru with a depth of knowledge and expertise that unmatched. In addition, Bill is an educator, mentor, team builder, and leader who has had a immeasurable influence on countless hotel and hospitality professionals over the years. He has his finger on the pulse of the industry and posses a wonderful vision on how to capitalize and produce proven results in the best and worst of times.
In the world of ultra-luxury, no one is more knowledgeable about this "space" than Bill. He is a high-level thinker and a great collaborator. He brings relevant solutions to the table and in a world inundated with ideas, Bill understands each client's unique needs and delivers on specific solutions to move the needle in a positive direction. I am grateful to have him as a reliable and trustworthy advisor. Bill Gamble is one of hospitality's most transformational marketing and sales leaders. Ive known Bill for over twenty five years and his deep relationships with industry leaders and fresh approach to marketing have made him an influencer in his field. He is both decisive and collaborative, quickly solving and positively impacting the business issues he may be tasked with. His energy and dedication is infectious and he immediately transforms the teams and or organization he is working with moving them to a higher level of performance.
I have known Bill for over 25 years and Bill is one of those rare individuals who has a keen sense of marketing that he applies in a very creative and effective manner. Bill lined up strategies that consistently helped the team not only achieve our goals, but take them to new levels. Bill has great people skills and integrity beyond reproach, making him an absolute pleasure to work with. I can honestly say that Bill Gamble is one of the true gems in the industry and I know very few people that match his caliber of expertise.